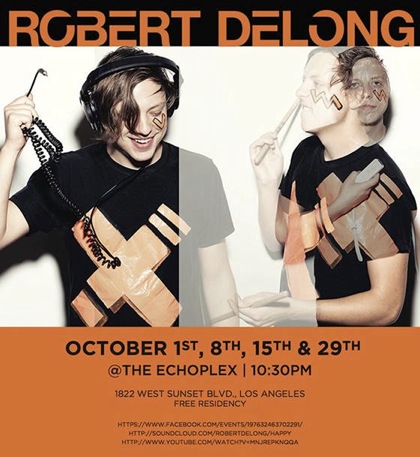 Robert DeLong makes dance music with a Wii. He also uses drums, keyboards, laptops and other assorted instruments, but the whole Wii thing is pretty darn cool. Anyhow, he's playing free shows at the Echoplex every Monday this month.
The first gig of DeLong's residency was last week. He's also playing tonight, as well as October 15 and 29. I can't make it tonight, but will try my hardest to get down there next week. Make sure you catch one of his shows too.
Listen to Robert DeLong on SoundCloud.